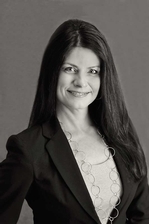 (864) 941-7588
[email protected]
33 Market Point Drive
Greenville , 29607
Receive Email Alerts from Me
Agent / Commercial Sales & Leasing
Karen Janette brings to Flagship a broad background spanning from marketing and branding to business growth strategy, which adds depth to her advisory services in commercial real estate. She approaches each project from a strategic point of view and always thinks in terms of what is in the best interest of her clients. Working within a range of industries, including health care, technology, sports, media, hospitality, and retail, gives her valuable insights into the operating and location needs of business owners.
Prior to commercial real estate, Karen owned and operated a consulting business, where she guided business owners in developing growth strategies, provided funding advisory, and built marketing and public relations campaigns for several businesses within the real estate industry. She was also a part of property acquisition advisory teams in the capacity of site selection and feasibility studies for several redevelopment projects throughout the Southeast.
Originally from Florida, Karen made Greenville her home after developing a passion for the beauty and growth of the Upstate. Her mission is to provide creative solutions and facilitate sales and leasing for retail and office investment properties. As a Gator grad and Gamecock mom, Karen enjoys spectator sports, cycling via Backroads, chasing waterfalls, and serving on the planning team for TEDxGreenville.