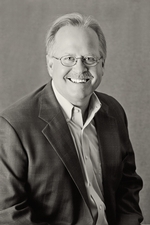 864-404-9220
[email protected]
33 Market Point Drive
Greenville , 29607
Receive Email Alerts from Me
Agent / Commercial Sales & Leasing
From the Upstate of South Carolina to Upstate New York and back, Bart's in-depth knowledge and expertise of commercial real estate earned him leadership positions in areas of development, construction-maintenance, property management, and leasing. Most recently, he served as Senior Director of Real Estate for Tops Markets, LLC/The Penn Traffic Company, a large, regional supermarket chain in Upstate New York.  In previous positions, Bart was integral in real estate planning and implementation with retail giants Earth Fare, BI-LO/Ahold, Fleming Foods, and The Kroger Company.
At Flagship, Bart concentrates on Retail and Distribution-Facilities leasing and development and is an integral part of the Pelham-Milestone Site project; one of the last undeveloped parcels in the I-85/Pelham Rd. corridor.
Bart graduated from Western Michigan University with a bachelor's degree in business administration with a minor in economics. He's a member of the International Council of Shopping Centers (ICSC), Greater Greenville Association of Realtors, and attends Brookwood Church. Bart is an all-around sports enthusiast and was born a St. Louis Cardinals fan.