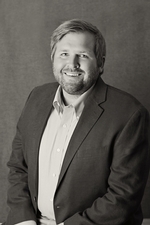 864-607-2355
[email protected]
33 Market Point Drive
Greenville , 29607
Receive Email Alerts from Me
Agent / Commercial Sales & Leasing
Boomer is a licensed real estate professional with versatile skills and knowledge in real estate development, leasing, and property evaluations. He has held niche roles within the real estate industry that include serving as a property researcher for a Charlotte law firm, a commercial property analyst for a five-star mortgage company, an independent contractor for a development group, and property advisor for Airbnb in Buffalo.   
At Flagship, Boomer works in tandem with Bart Coleman where they concentrate on Retail and Distribution-Facilities leasing and development, and together are an integral part of the Pelham-Milestone Site project; one of the last undeveloped parcels in the I-85/Pelham Rd. corridor.    
Boomer studied business and marketing at Clemson University and Tri-County Tech. He's a member of the International Council of Shopping Centers, Greater Greenville Association of Realtors, and attends Brookwood Church.  Boomer is an all-round sports fanatic, and for a season was the Marketing and Operations Assistant for the United Soccer Leagues' Rochester Rhinos.