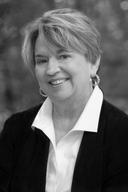 864-313-6812
[email protected]
33 Market Point Drive
Greenville , 29607
Receive Email Alerts from Me
Residential Sales
Margaret Rollison, born in Alabama and raised on the banks of the Chattahoochee River, graduated from college over 30 years ago and moved to Greenville knowing immediately she was here to stay. Today, Margaret brings over 17 years of real estate expertise to her clients' buying and/or selling experience. She joined Flagship Properties in 2011 and continues to represent both buyers and sellers using her real estate knowledge to not only locate the perfect property for her clients, but to provide an easy transaction process from contract to close. Living in the Cliff Ridge community at Caesars Head, Margaret concentrates on mountain properties but also lists and sells real estate in Greenville and the Upstate. "Plugged in" to the mountains of South Carolina, Margaret knows where to find that permanent mountain residence or second home to fit your lifestyle and can tell you how wonderful mountain living can be. From the Cliffs at Glassy to Caesars Head, Lake Jocassee, Lake Cherokee and beautiful Lake Keowee, Margaret has the real estate market covered. Don't under estimate her knowledge of downtown Greenville.  Margaret knows the 'nooks and crannies' offering you the knowledge needed to sell or locate an in town condominium, townhome, or single family residence.
With a variety of experiences on her resume, the most important related to her career in real estate is most likely the 4 year term she served as an elected official. During her tenure as a council member for a local municipality, Margaret was chairperson of the building and zoning committee,  a valuable experience which provided a wealth of knowledge helpful to her real estate career.
A graduate of Presbyterian College, Margaret Rollison has been an active member of the Blue Hose alumni serving on various committees and the Board of Visitors. Dedicated to her alma mater, if her client has a Presbyterian College connection, Margaret donates a portion of her commission to the college after the transaction is complete.
The mother of two married daughters, a grandmother, and wife of a commercial photographer, Margaret is an avid vintage collector and sells her wares in the Brevard, NC area in various locations .  Look for one of her tradenames, "Sophisticated Mimi", "Mimi's Sidekick" or "Mimi on the Fly".